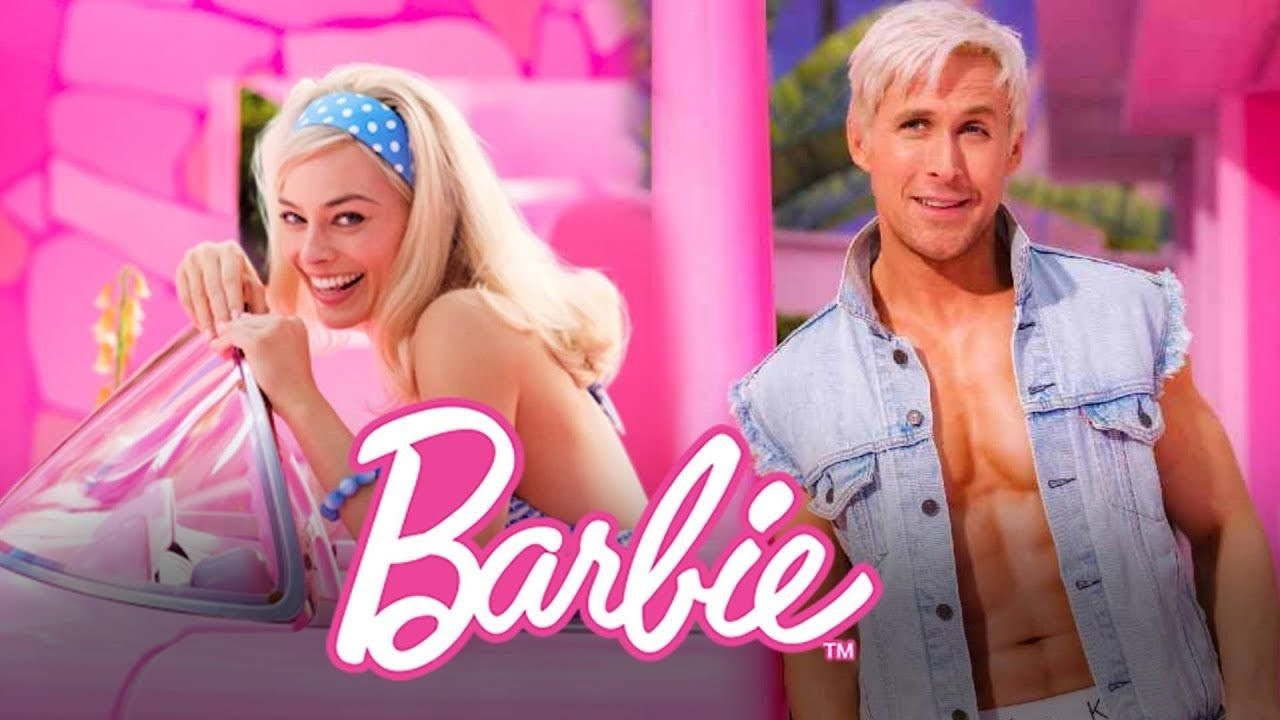 Warning: gratuitous obscenity in the narration.
Related: here is the U.S. "electoral map", updated through 2023-07-22, of Barbie vs. Oppenheimer.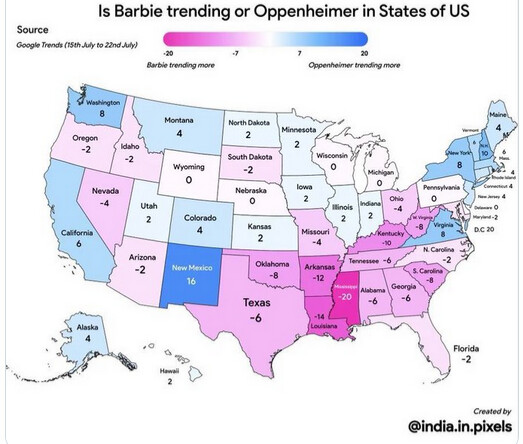 Apart from "trending", Variety reports on the bottom line of ticket sales for the opening week-end.
But the more winning winner between the two — the number one movie in North America — is Warner Bros. Discovery's "Barbie." After scoring $22.2 million on Thursday, the highest preview ticket sales of the year, the big screen bonanza about Mattel's marquee doll kept the superlatives going on Friday, adding another $48.2 million from 4,243 theaters. That's a $70.5 million total — the biggest opening day of the year, blasting past the $51.8 million earned by "Spider-Man: Across the Spider-Verse" in June.

⋮

What once seemed like a contentious collision course now seems to have proven nothing but fruitful. "Barbie" may be winning the weekend, but "Oppenheimer" is still impressing. Playing in 3,610 locations, the sweeping biopic earned $33 million on its opening day, which includes $10.5 million in Thursday previews.

"Oppenheimer" is now looking to rank among the biggest opening weekends ever for an R-rated release. At the top of that list are a swath of franchise films, like "Deadpool" and its sequel, "It" and its sequel, plus the "Batman" spinoff "Joker" (which has already shot its own sequel). The film is currently projecting $77 million through Sunday, which would put it behind only "The Passion of the Christ" ($83 million) among the highest openings ever for a non-IP R-rated film — and the titular role of "Passion" has a bit more of a built-in fanbase than J. Robert Oppenheimer, to say the least.