The Headington Shark, in Oxford, England, was erected in 1986 by local radio presenter Bill Heine, to protest the use of UK airbases to bomb Libya in in response to terrorist attacks, and against nuclear weapons and indiscriminate bombing. It is symbolic of bombs crashing into buildings.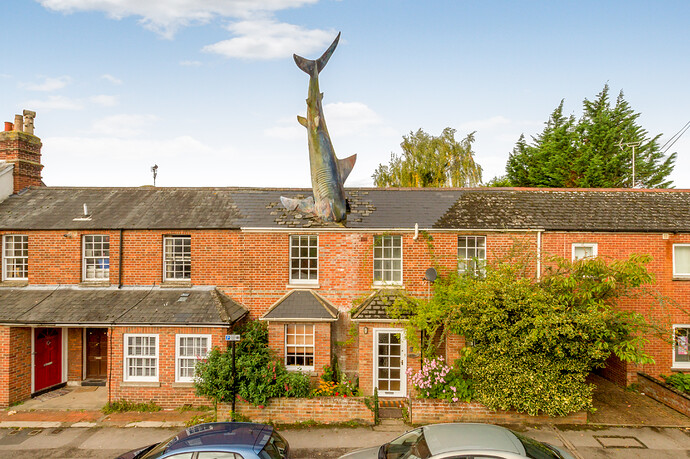 The neighbours were originally dissatisfied by this addition to their quiet street, and the Oxford City Council tried to get it removed, but in 1992 the Department of the Environment ruled it could remain.
The house may now be rented as an Airbnb.
Who wouldn't want one of these for their house?