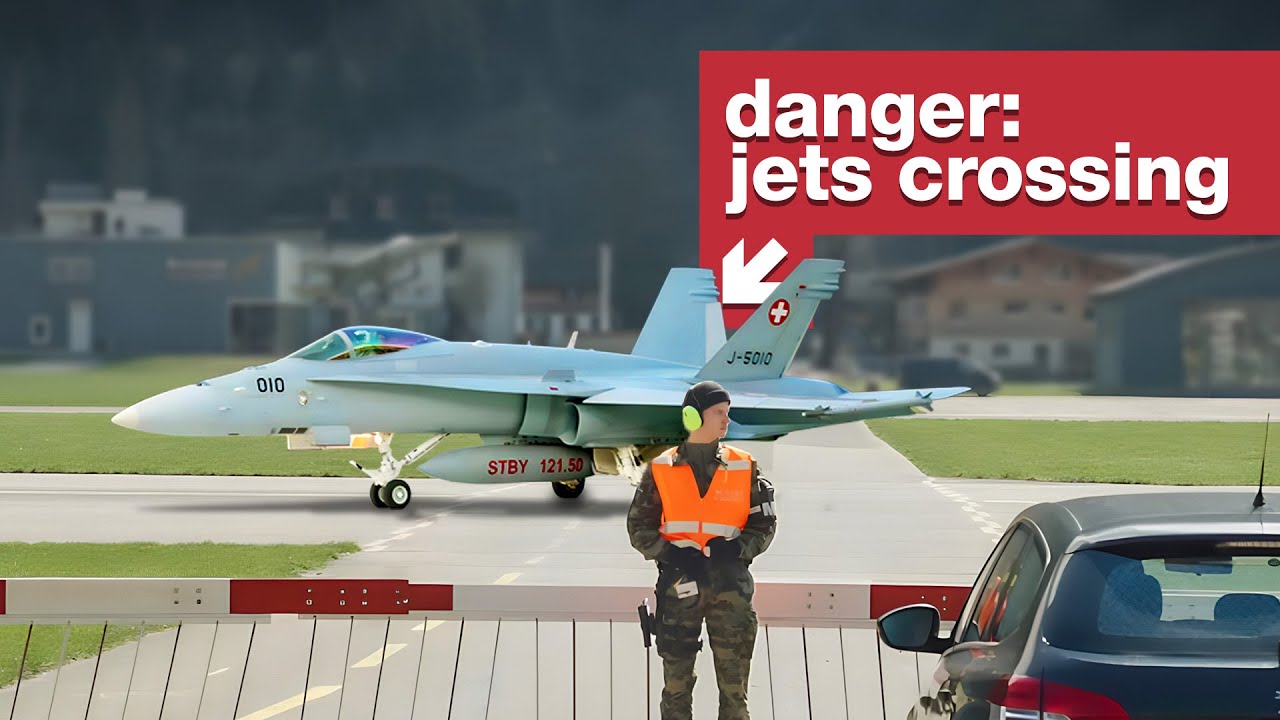 It's in Switzerland, of course. On 2021-10-19 I posted about "The Swiss Rifle Range That Shoots Over a Busy Highway". At Meiringen Air Base in the canton of Bern in central Switzerland the runway runs parallel to the river Aar in a valley with mountains on either side.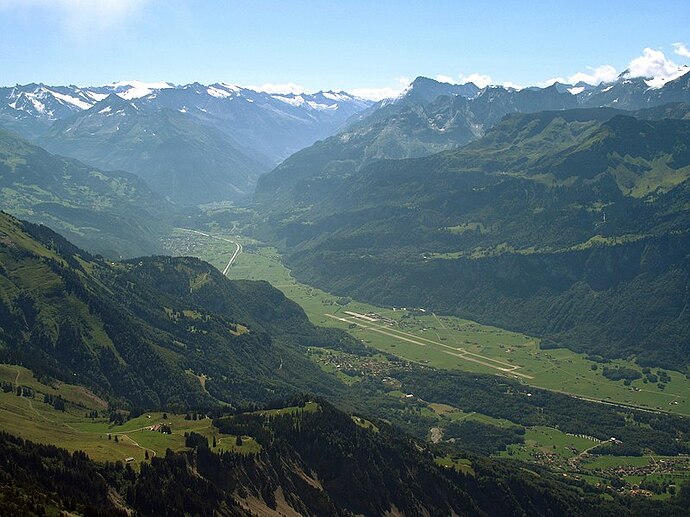 Photo by
Andrew Bossi
,
CC BY-SA 2.5
, via Wikimedia Commons.
Two public roads cross the runway, with electrically-operated gates that close when takeoffs and landings are in progress. The runway is equipped with arresting gear used by the F/A-18 Hornet aircraft that operate from the base. Aircraft are stored in a cavern for protection against air attack.