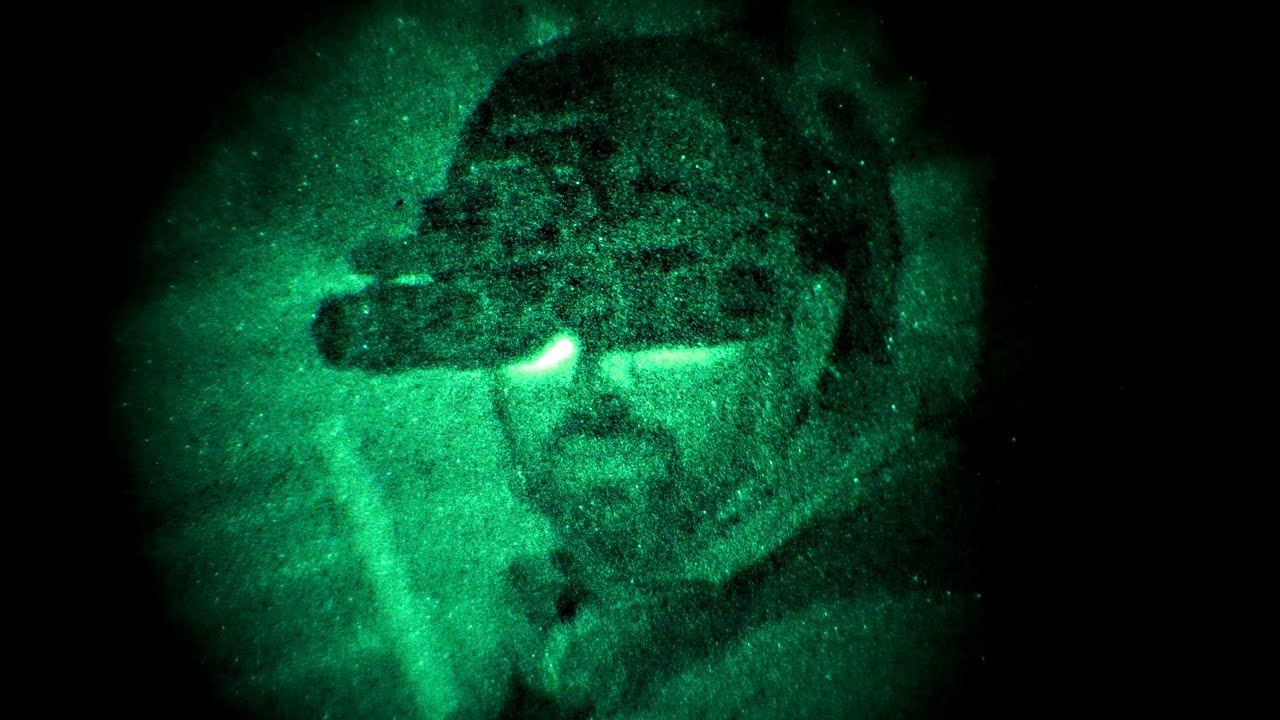 Night vision devices fall into three major categories:
Image intensification ("starlight scopes")
Active illumination simply shines a near-infrared light (invisible to humans) on where you're looking and displays a video image from an infrared-sensitive sensor. (Many sensors in regular video cameras see into the infrared. Try pointing an infrared remote control at your video camera and you'll probably be able to see it blink when you push a button.) This is effective, doesn't depend on ambient light sources, and is inexpensive. But in a combat situation, if your adversary also has infrared viewing gear, it's equivalent to pointing a bright flashlight toward him, saying "aim here".
An image intensifier consists of a large array ("microchannel plate") of solid state photomultipliers which use a cascade effect to multiply electrons from a sensitive detector, which are then accelerated and displayed on a screen. These devices are totally passive, amplifying ambient light, and generate no illumination that gives away the user's location. Modern devices are so sensitive they work well from starlight on moonless nights, but they do require some light—they won't work in a completely dark room. Interestingly, they are a purely analogue device: there are no digital sensors involved in the imaging chain. As such, there is no frame delay as occurs with digital video, allowing real-time tracking of moving objects.
Thermal infrared uses detectors which are sensitive to the long wave infrared emitted by objects near ambient temperatures (as opposed to near-infrared, which is emitted only by objects at temperatures comparable to the filament of an incandescent lamp or the Sun's photosphere). These devices can "see" humans, animals, and vehicles by the far infrared they emit from their own heat, and function in total darkness. Apart from surveillance and military applications, thermal infrared imaging is a powerful diagnostic tool for finding overheating components in electronic devices and finding expensive "heat leaks" in inadequately insulated buildings.