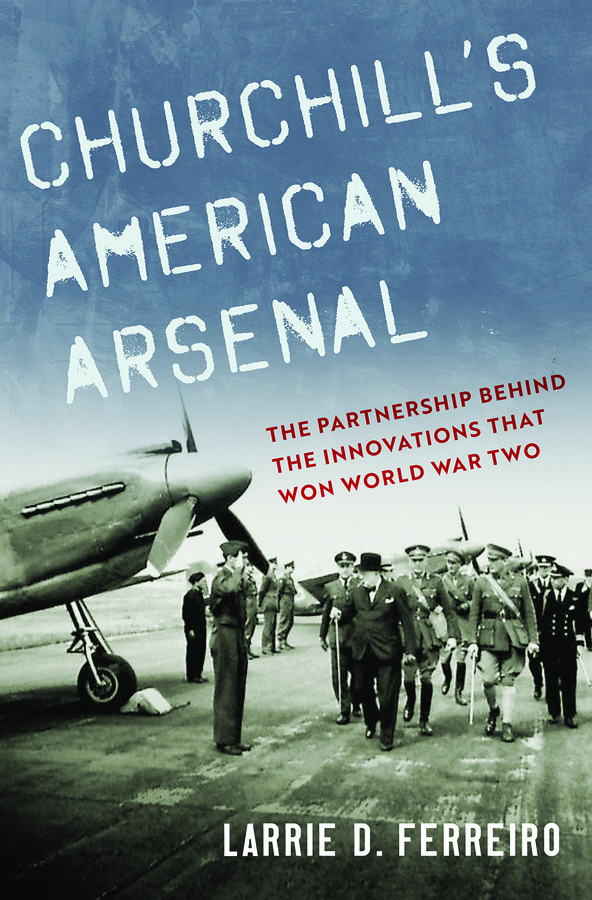 Looking for a good read? Here is a recommendation. I have an unusual approach to reviewing books. I review books I feel merit a review. Each review is an opportunity to recommend a book. If I do not think a book is worth reading, I find another book to review. You do not have to agree with everything every author has written (I do not), but the fiction I review is entertaining (and often thought-provoking) and the non-fiction contain ideas worth reading.
Book Review
Victory Through Engineering Prowess
Reviewed by Mark Lardas
December 25, 2022
"Churchill's American Arsenal: The Partnership Behind the Innovations that Won World War Two," by Larrie D. Ferreiro, Oxford University Press, 2022, 432 pages, $29.95 (Hardcover), $19.99 (Ebook), $18.37 (Audiobook)
Many nations have created military alliances over the centuries. Few have gone beyond coordination of military activities. Yet in World War II the United States and Great Britain forged a collaborative association virtually unique in history. It led Winston Churchill, in his post-war Iron Curtain speech to speak of a special relation between the two nations.
"Churchill's American Arsenal: The Partnership Behind the Innovations that Won World War Two," by Larrie D. Ferreiro, examines that alliance and the fruits that emerged from it, including victory.
Ferreiro shows it could have gone differently. His opening chapter shows the rivalries and jealousies that existed between the two nations in the years leading up to World War I and between the two world wars. Both nations suspected the motives of the other. He also shows how an accommodation formed due to the threat posed by Hitler, and examines the results of that partnership.
He shows that many iconic World War II weapons resulted from Anglo-American technical collaboration. The P-51 Mustang fighter was built in the US to an Air Ministry specification. The Liberty Ship was designed in Britain and mass-produced in the US. The Mustang was particularly a joint effort. Designed by a US manufacturer it was accepted by the British after the US Army Air Force initially rejected it. Then, as a result of flight trials it was re-engined with a licensed Packard version of the Roll-Royce Merlin to become the AAF's premier fighter.
The two nations collaborated closely on virtually every important war-winning technology: radar, code-breaking, operations research, battlefield medicine (including penicillin), armor systems, the proximity fuse, and even the atomic bomb. Even weapons systems foreign to both nations, such as Sweden's 40mm Bofors and a Switzerland's 20mm Oerlikon antiaircraft guns passed into Allied hands as a result of Anglo-US cooperation.
He also demonstrates how the partnership worked both ways. Although the US dominated in manufacturing capabilities, both sides contributed technology used by the other. Without this close partnership, things would have gone much differently. Many names that were scientific and engineering pioneers in the postwar world make appearances in this book. This includes William Shockley, James Van Allen, Isador Rabi, Luis Alverez, and Gerald Kuiper.
"Churchill's American Arsenal" is one of those rare and delightful books that reveals unexpected connections. It shows an unexpected side to industrial history of the World War II story, and how it affects technology growth even today.
Mark Lardas, an engineer, freelance writer, historian, and model-maker, lives in League City. His website is marklardas.com.