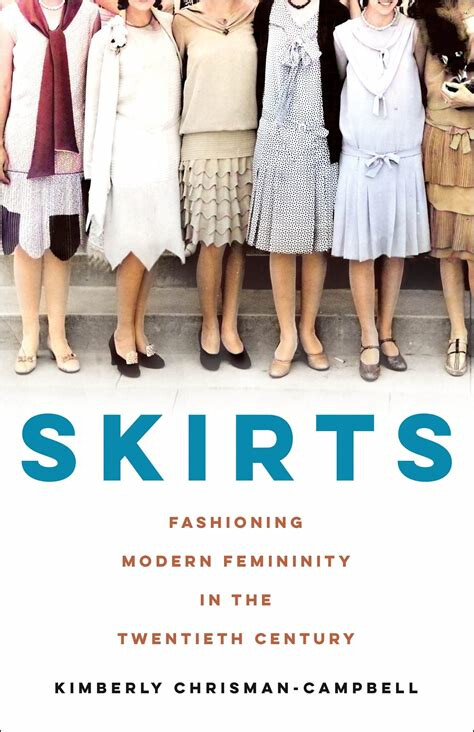 Looking for a good read? Here is a recommendation. I have an unusual approach to reviewing books. I review books I feel merit a review. Each review is an opportunity to recommend a book. If I do not think a book is worth reading, I find another book to review. You do not have to agree with everything every author has written (I do not), but the fiction I review is entertaining (and often thought-provoking) and the non-fiction contain ideas worth reading.
Book Review
Addressing Dresses
Reviewed by Mark Lardas
January 8, 2023
"Skirts: Fashioning Modern Femininity in the Twentieth Century," by Kimberly Chrisman-Campbell, St. Martin's Press, 2022, 272 pages, $28.99 (Hardcover), $14.99 (E-book), $15.30 (audiobook)
We are in an age of sexual confusion. It is a pleasant surprise to find a book devoted to celebrating a form of clothing that defines femininity. Moreover a book that does so unabashedly and unapologetically.
"Skirts: Fashioning Modern Femininity in the Twentieth Century," by Kimberly Chrisman-Campbell is a history and an appreciation of the dress, in all its forms.
Chrisman-Campbell opens the book by celebrating dresses and their role in enhancing femininity. She shows how dresses feed into women's desire to express pride in being female, and help them express their sexuality. She discusses how dresses can be simultaneously demure and forward. She also examines their role in defining women in all of their modes, mother, temptress, and ingénue.
She follows this with a chapter on every major dress type of the twentieth century, defining the style and presenting the history and impact of the type. These include studies of the Delphos, the tennis dress, the little black dress, the wrap, the strapless dress, the bar suit, the naked dress, the miniskirt and the midi skirt, and the body-conscious dress.
In each chapter she discusses the impact of each style, explores what it said about the times in which it emerged. She introduces the women who pioneered each style. She also shows how it impressed or scandalized the society of its times. She also looks at the message and politics behind each style. Her explanation explores many levels.
She also examines the tension between dresses and pants. the conflict between the advocates of women's pants outfits and those preferring dresses. She shows how the definition of feminism and femininity was defined by the choices women made in their clothing. This includes the roles women play in society.
Chrisman-Campbell is a woman of the left. She frequently uses figures such as Hillary Clinton or Michelle Obama to underscore points about dresses, while depreciating or ignoring stylish women associated with the right such as Melenia Trump. Do not avoid this book because of that. Chrisman-Campbell s' story is fascinating and absorbing, full of valuable insights on women's dress and women's role in society through the ages.
Avoid the mistake of dismissing "Skirts" as a "chick book," one only of interest to women. While covering a topic traditionally of interest to women, Chrisman-Campbell fits the history of the dress into a larger context, showing its role in history and today's society.
Mark Lardas, an engineer, freelance writer, historian, and model-maker, lives in League City. His website is marklardas.com.