In the early morning of 2022-05-16 (01:31 to 06:51 UTC), starting in the evening of May 15th in Western Hemisphere time zones, a total lunar eclipse will occur. The following graphic from Fred Espenak (view original [PDF]) shows details of the eclipse and the circumstances of its visibility around the globe.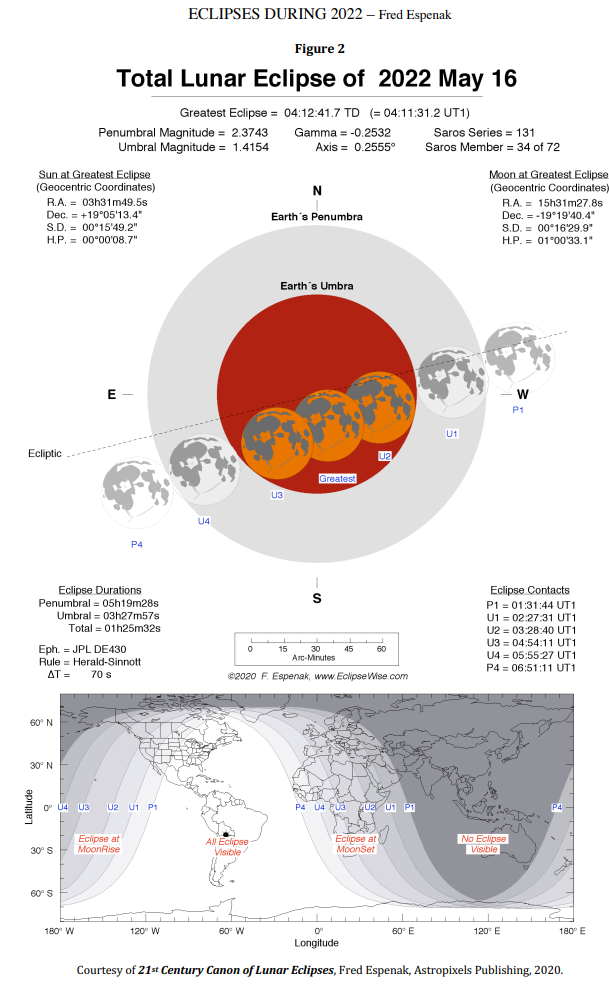 This eclipse is not central, so the Moon can be expected to be on the brighter side for a total eclipse, with the southeast limb noticeably brighter than the northwest.
The eclipse occurs when the Moon is within a day and half of perigee, so the Moon will appear larger than average. This has motivated the idiots compelled to name such things to call the event the "Fiery Super Flower Blood Moon".