On 2021-12-04 a total eclipse of the Sun was visible from Antarctica and the Southern Ocean. As is the case for all eclipses near the poles, duration was short, with maximum totality 1 minute 54.4 seconds. Duration was further shortened by the eclipse's occurring one month from Earth's perihelion, which made the apparent size of the Sun larger. The Moon, however, was just a few hours from perigee, which increased the length of totality. I have cued the video to start shortly before totality; scroll back to observe the partial phase. There is a fine display of Baily's beads at the start and end of totality and a large prominence visible at the one o'clock position during totality.
This video was made from Union Glacier Camp in the Antarctic interior near 80° south latitude. Here is my tour of Union Glacier Camp from 2013.
Here are details of the eclipse from Fred Espenak and NASA.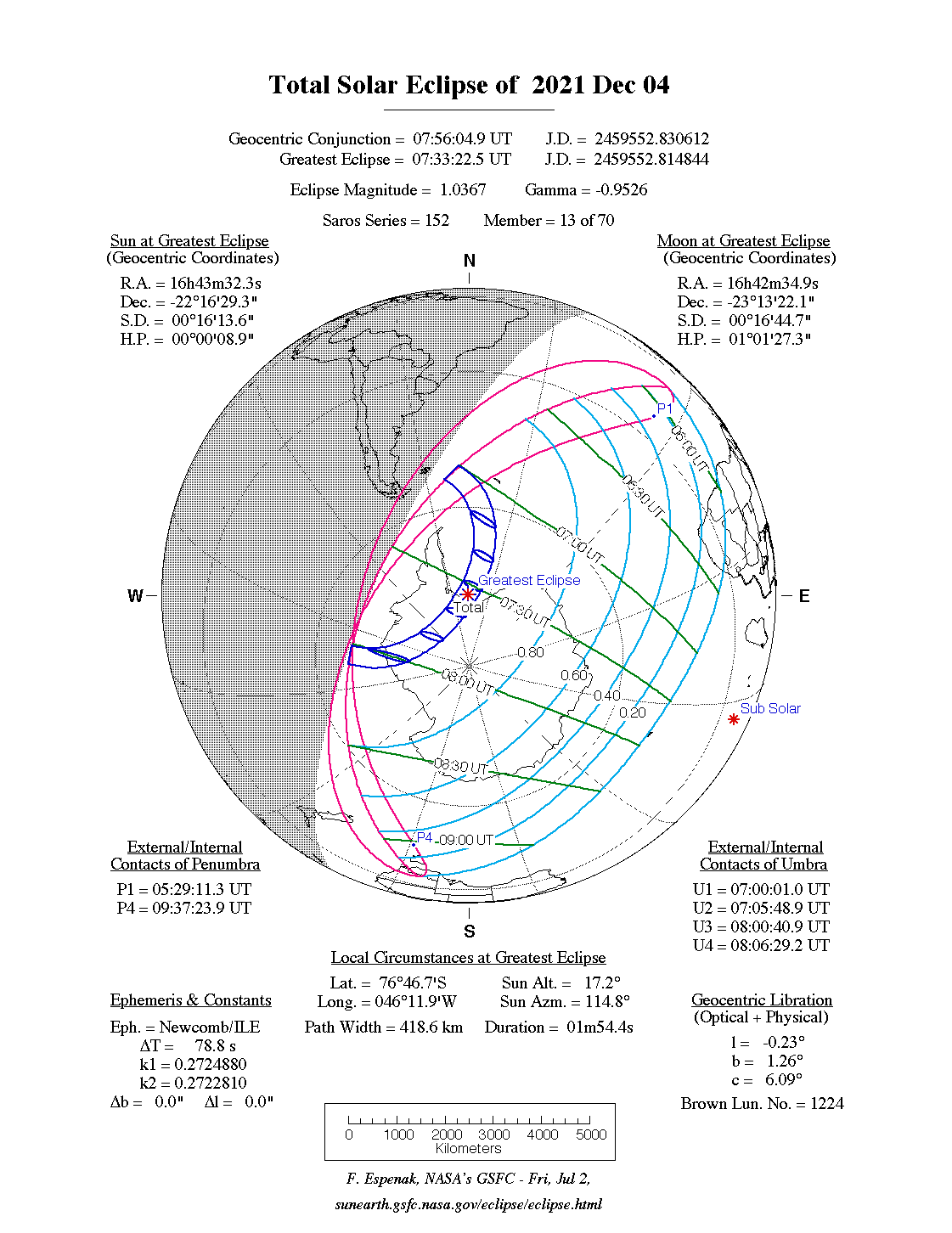 Photo albums from Fourmilab eclipse expeditions are at the links below.