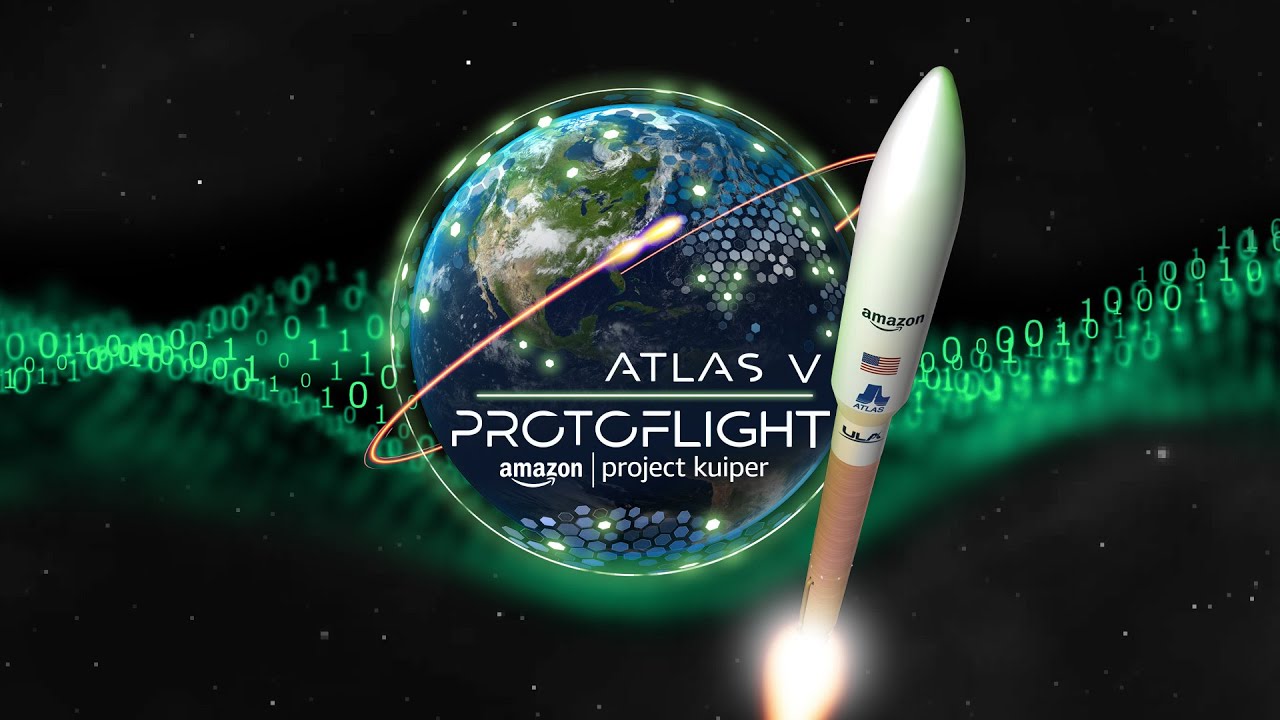 United Launch Alliance (ULA) plans to launch an Atlas V rocket on 2023-10-06 in a launch window opening at 18:00 UTC to place two prototype satellites for Amazon subsidiary Project Kuiper into an unspecified low Earth orbit.
Many things about this mission are odd. The Kuiper prototypes were originally manifested on one of the early launches of ULA's new Vulcan Centaur rocket, but with that launcher's debut receding into the mists of the future (along with Kuiper, one must note: the project began in 2019 and has yet to place a satellite in orbit, while competitor Starlink, which launched its first two prototypes in 2018, now has more than 4000 operational satellites in orbit and two million subscribers), Kuiper decided to buy an Atlas V launch to get their project off the ground. The Atlas V is the minimal configuration with no solid boosters, but appears to be absurdly oversized for the payload, which will be dwarfed by the giant payload fairing.
Kuiper, in the Bezos style, is keeping most of the details under wraps. The payload dimensions and mass have not been disclosed, and Kuiper has released only the following picture of the payloads in their shipping boxes arriving at the launch site.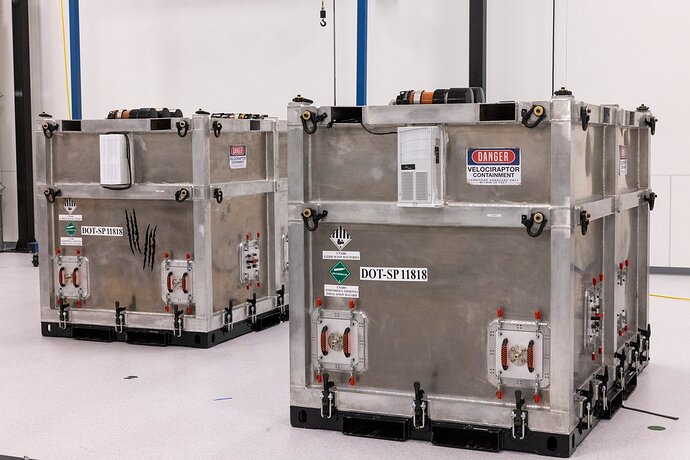 The DANGER stickers are presumably what passes for humour in Kuiper land. Whether coverage of the launch will end at payload fairing jettison to avoid the
hoi polloi
getting a glimpse of the satellites, National Reconnaissance Office style, remains to be seen. This is only the third launch by ULA so far in 2023. SpaceX has launched 71 missions in 2023 to date.
Weather is forecast [PDF] as 70% favourable for launch, and 85% favourable if the launch is delayed one day to the backup opportunity. Launch will be from Launch Complex 41 at Cape Canaveral Space Force Station in Florida.
Here is a pre-launch preview from Everyday Astronaut.