United Launch Alliance plans to launch an Atlas V 541 rocket carrying the Wide Field of View (WFOV) Testbed satellite for the U.S. Space Force into a geosynchronous orbit. The secondary payload is the USSF-12 Ring satellite.
Launch is scheduled for a launch window on 2022-06-30 from 22:00 to 00:00 UTC on 2022-07-01 from Space Launch Complex 41 at Cape Canaveral, Florida. Weather is forecast as 60% favourable for launch. Using the capability of Atlas V/Centaur, the payloads will be delivered directly to geosynchronous orbit, not requiring satellites to raise their orbits autonomously.
The WFOV satellite is a technology demonstrator for wide field infrared surveillance for missile launch detection and tracking. The Ring satellite is a multi-payload carrier able to support both hosted and deployable small satellite payloads. Its payloads on this mission are classified.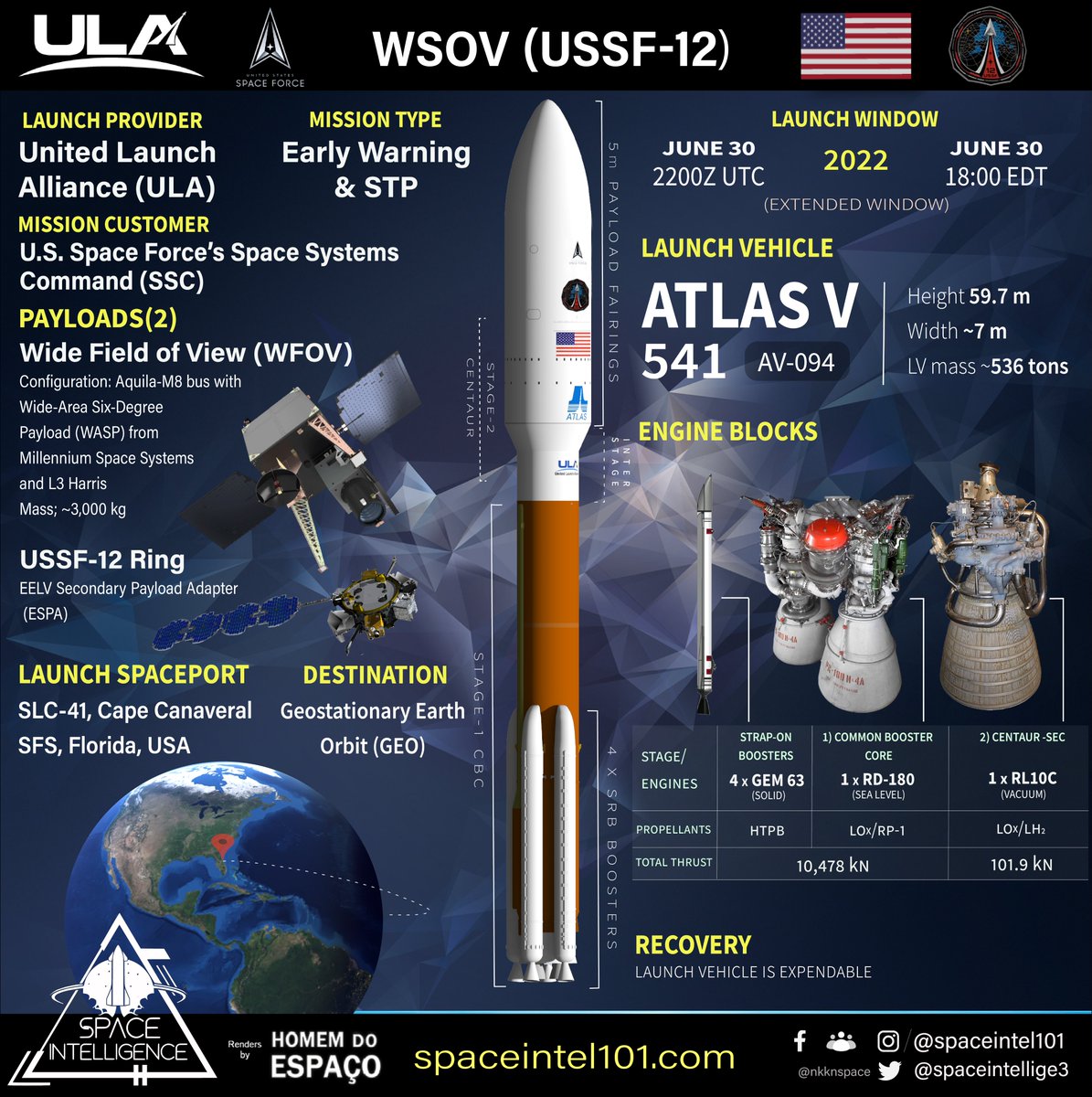 Here is a pre-launch preview from Everyday Astronaut.