From the TechWire – no surprise:
"VinFast is expected to receive a generous incentives package."
Wonder why you have never heard of Vietnamese auto manufacturer VinFast?:
"It began building gasoline-powered cars in 2019 and is committed to become a produce of only electric-powered vehicles within the next couple of years."
Personally, I am glad to hear of any effort to rebuild manufacturing capacity in the US. But I do wonder about the wisdom of bureaucrats giving Other People's Money to start-up manufacturers. Chances that this will end in tears? Got to be greater than 50/50.
Meanwhile, let's not even talk about the (very expensive) increased electric generation & transmission capacity which will be necessary when/if all these Electric Vehicles get produced.
Do Vinfast's quoted prices for electric vehicles (US$ 41,000 and 56,000 for the VF8 and VF9 SUV models) seem…uhhh…too good to be true?
Well, there's a trick, long favoured by toy manufacturers: "Batteries not included". SAE Mobilus (a publication of what used to be called the Society of Automotive Engineers before everything had to be replaced by meaningless acronyms) reports, "Battery leasing spurs VinFast's EV offensive".
Thuy also announced a novel battery leasing scheme in the U.S. for its two largest SUVs, the $41,000 VF8 and $56,000 VF9. VinFast will sell buyers the SUVs – but lease the vehicles' lithium-ion batteries. Several different lease packages will be offered, depending upon the mileage buyers expect to clock. Specific details haven't yet been announced, but the automaker did note it will replace battery packs should they decline to less than 70% of their original range in customer use.
The Canadian publication Driving.ca's "Motor Mouth" column digs deeper into the financial details in "VinFast is lowering EV prices—by renting you the battery".
In its home market, VinFast is already selling its VF e34, an electrified compact ute roughly the size — and, unfortunately, roughly the same shape — as Ford's EcoSport. In Vietnam, it costs the equivalent of about CDN$38,715. Judging from the slight currency discount VinFast seems to be offering in North American markets, the e34 would probably retail for around $37,000 here in Canada.

Meanwhile, back home, you can either rent the battery for 500 kilometres a month (at a CDN$30 rate, plus a five-cents-a-kilometre overage) or pay CDN$80 for 1,400 klicks. Add in the cost of charging the battery, and a good guesstimate for the roughly 15,000 kilometres the average Canadian drives in a year — split 55–45 between urban and highway use, says Transport Canada — might be about $150 a month. So how does that compare with the aforementioned EcoSport?

Well, here in Canada, Ford will sell you — actually more like beg you to take it off their hands — an EcoSport for as little as $25,599, and as much as $32,099. And, according to Transport Canada, an EcoSport — which averages a not-that-frugal-for-its-size 9.3 L/100 km — would consume about $1,400 a year in gasoline. That's about $120 per month.
They go on to note that this may be in part a scheme to qualify for electric vehicle subsidies which would not be available due to a purchase price limit that would be exceeded if the battery were sold with the car.
Like all EV automakers, VinFast is hoping to take advantage of the generous ZEV incentives currently being offered here in the Great White Frozen North. But the federal government's current $5,000 subsidy is only available for cars with a base price below $45,000. Now, never mind that Hans Ulsrud, VinFast Canada's Chief Growth Officer, is already lobbying the Canadian government to adjust that limit upward; of much more importance is how his cars' eligibility will be determined.

For instance, if the aforementioned VF e34 were to be imported to Canada, would it qualify as a $37,000 vehicle — the price sans battery — or one costing $48,200, the actual value of the complete car? It's an important distinction because, you can be quite sure that Tesla — which got up to all sort of shenanigans when it initially tried to have its Model 3 qualify for the below-$45,000 incentives — is watching. No doubt, Lord Elon is already imagining selling all his vehicles sans batteries — and wheels, brakes, and tires.
Then there's the matter of insurance.
Meanwhile, that "true value" calculation will also affect insuring VinFast vehicles. Using the same logic, how will insurers evaluate VinFast insurance premiums? Will they be based on the car's selling price, or the actual value with battery? For this one, at least, we have some precedent. Renault initially sold some of its early EVs — it's since discontinued the offer — on a battery-lease basis. Nonetheless, European insurance companies based their premiums on the real value of the cars, calculated by gogreenautos.co.uk to be as much as an additional 6,000 pounds. In the VF 9's case — if my numbers held up — your premium would be based on a replacement value of $84,000, not $56,000.
Exports to US imminent:
"The first batch of 5,000 VF8 units will be for U.S. and North American markets. Mass production will start from next week," VinFast's global chief executive Le Thi Thu Thuy told Reuters on the sidelines of a delivery ceremony at its plant in Vietnam's northern province of Haiphong.
BabylonBee Mode ON: In one of history's most prescient undertakings, the site was cleared 50 years ago at the behest of President Richard Nixon by the USAF.
Apparently, that may no longer be practical as reported in the video below. In general, the review is negative, rating, the vehicle, a three out of ten.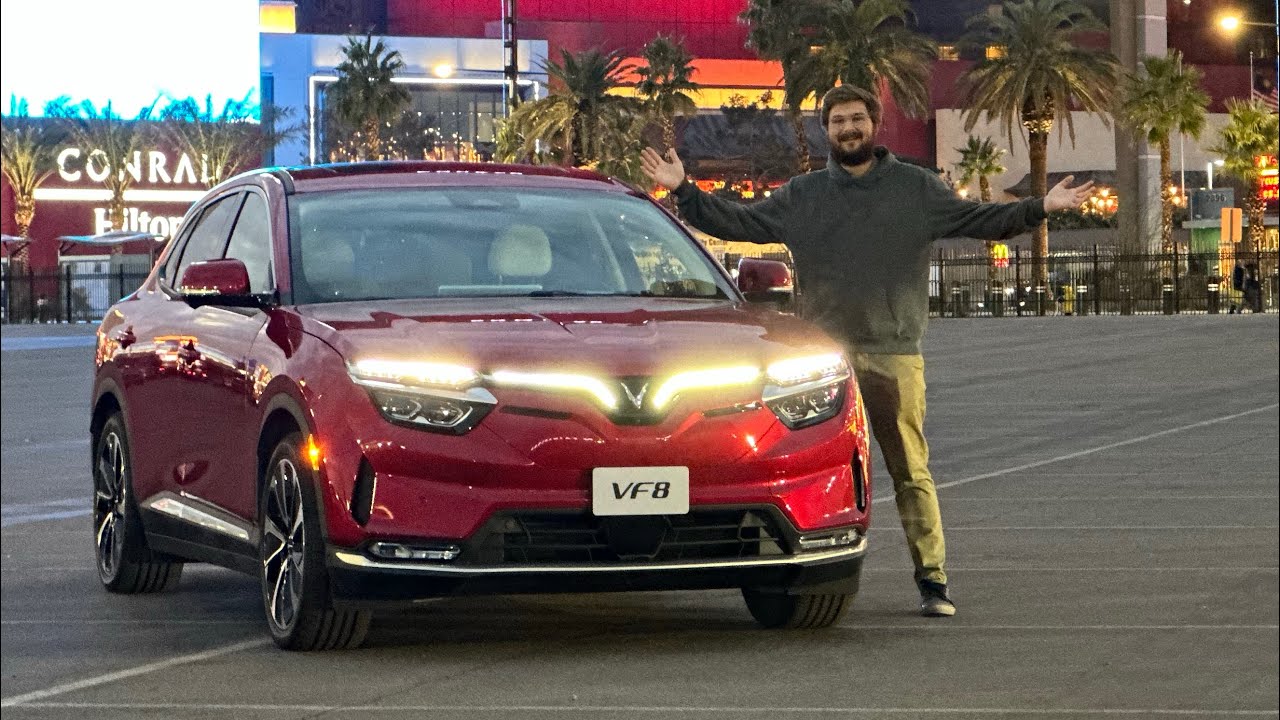 There's a great documentary showing the challenges of Asian manufacturers setting up operations in the US:
Translation: They got the money and tax abatement now they can shut it down.
Intentional or unintentional software issues plus some fundamental vehicle mechanical engineering issues (turning circle and suspension):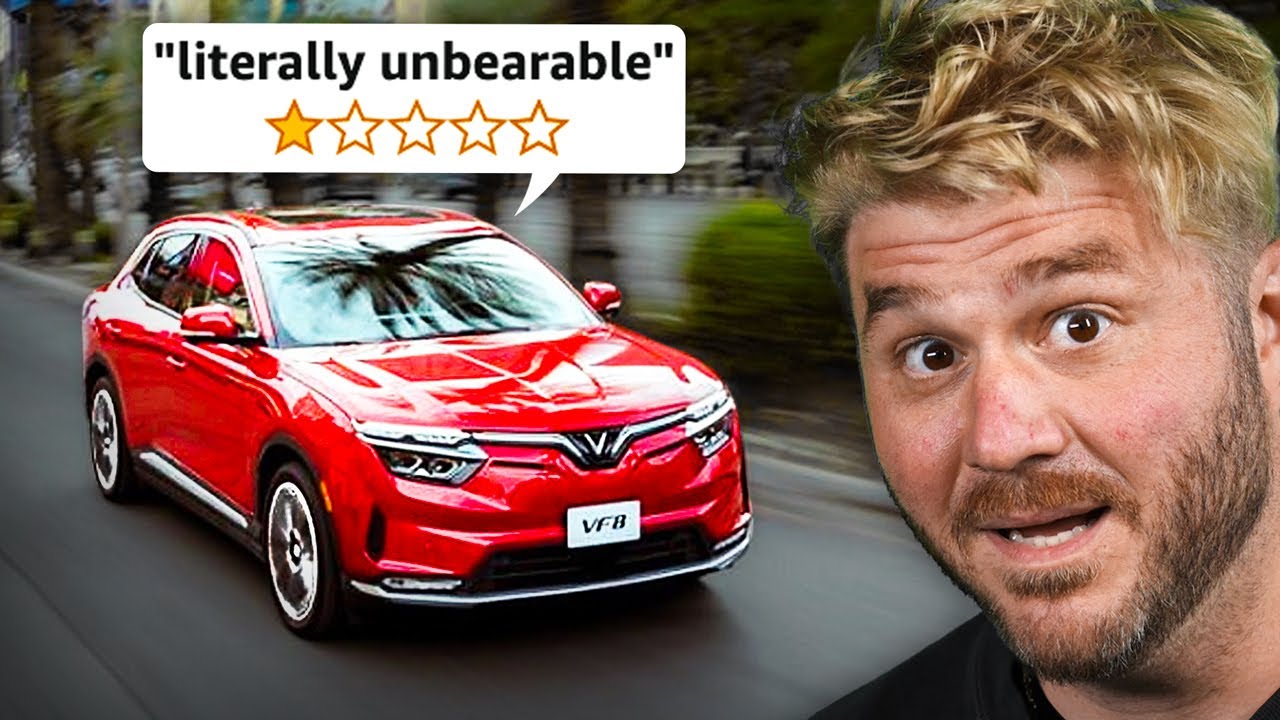 Rollercoastering. Up over 100% today. Briefly over a $100 billion market cap.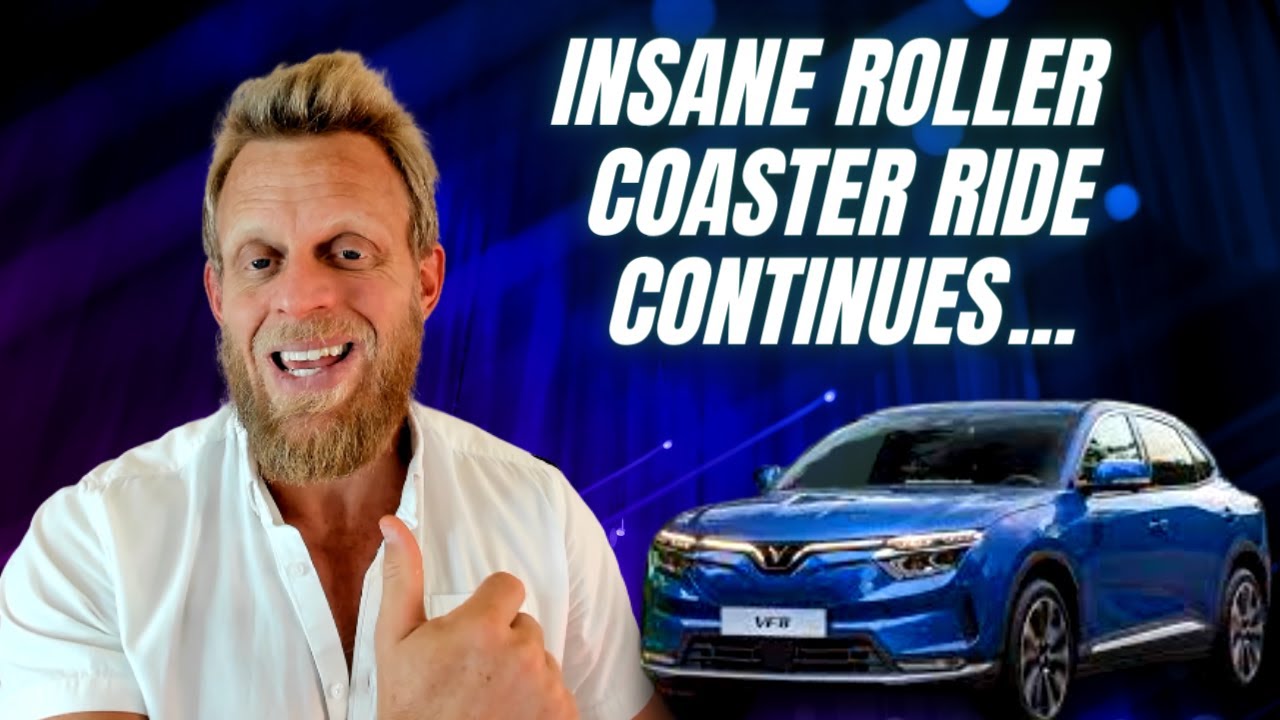 Valued higher than BYD and all the other Chinese manufacturers separately?
What does that say about the PRC?
Friday close $29.50 for a $68.5b market cap
Article above omits involvement with BMW on ICE cars. It basically took over GM's Vietnam plant and dealer network and brought in an international team of suppliers and experts of which BMW was key: