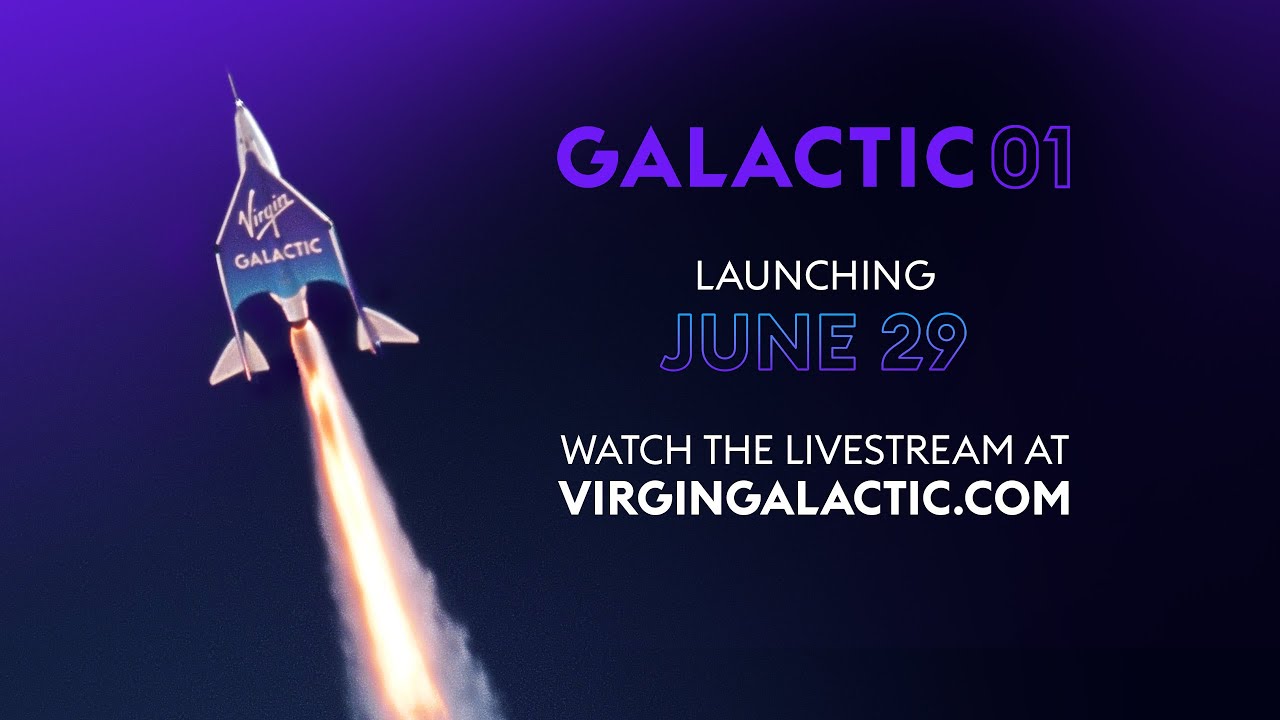 Virgin Galactic plan a suborbital flight of their SpaceShipTwo vehicle VSS Unity for 2023-06-29 around 15:00 UTC. As this is an air-launched rocket plane, there is not a precise time for the launch, which occurs when the carrier aircraft, White Knight Two, reaches the drop altitude and location.
The flight, designated Galactic 01, will carry six people: two Virgin Galactic pilots, three passengers from the Italian Air Force and National Research Council of Italy, and a Virgin Galactic "Astronaut Instructor" who previously flew on the Unity 22 flight with Richard Branson. The Italian passengers plan to:
Conduct 13 human-tended and autonomous experiments which examine biomedicine thermo-fluid dynamics, and the development of innovative and sustainable materials in microgravity conditions.
Collect data through wearable payloads and sensors, and by autonomous payloads mounted in the cabin on Virgin Galactic's payload rack system.
Whether the "science" performed by these experiments in the roughly six minutes of weightlessness provided by the Virgin Galactic flight profile is worth the ticket price, currently quoted at US$ 450,000 per passenger (but probably less when this flight was booked), is a matter for the "scientists" and public relations people who arranged it. Those on this flight will become "asterisk-nauts" for having flown higher than the 50 mile (80 km) definition of "space" used by the United States and nobody else. Virgin Galactic flights do not reach the Kármán line of 100 km, which is the internationally accepted definition as the edge of space. (Blue Origin's New Shepard space tourism vehicle does fly above the Kármán line, except when it doesn't.)
Here is a pre-flight preview from Everyday Astronaut.