Florida is, after all, the country's second-largest swamp.
I would be a lot more interested in sn active moquitoe repelant program that individual citizens can implement. I don't think the Tiki lamps (or whatever you call them) work very well, and have little faith in all the ads for "mosquitoe zappers". And I hate having to spray up before going outside. I particularly seem to have an affinity for bugs of all sorts - probably from the sugar in my blood from my diabetes.
This made me think of,our sporting clays range. It centers around a quarry lake, so, still water, but never once have I had to swat! You wouldn't want to have to scratch or swat while concentrating on sighting the clay. There just are no bugs! Next time we go I'll ask 'em how they do that. The place is like Heaven; I always think "So peaceful!" Which is really odd since everybody is shooting.
I wonder if some of this has something to do with it
And Dev, I suffer from the same fate as you. It must be our Texas blood tasting sweet to the literal buggers. I find having frogs around your yard actually goes a long way to diminishing the bug numbers. I have numerous frogs around our house and this year the bugs have not been that bad. Also, I just returned from seeing friends in Tampa and they have lizards and frogs all over their back porch and I was mostly left alone.
But Hyp, shooting is peaceful and relaxing.
Well, we have lizards but they aren't making much of a dent in the mosquito population. We had for a while back in IL bats, and THEY kept the little critters in check. Seems both are dusk-to-dawn fliers by preference.
In Nam part of the uniform of the day were two battle dressings and a bottle of "BUG F**K" in your helmet band. That stuff worked, but I recollect once as a senior in college going out tto an outdoor range and not having any spray. I used the military stuff they had for free - took the varnish off my gun grips!
HAHA!! Yeah the military stuff works, but maybe a bit too good.
The devil's in the DEET-ails.
Well, maybe nowadays I shoot with mostly plastic or G-10 grips. Not much wood left.
Arthritis such that you can't wrap your paw around the wood and get to the trigger? I am starting to have that problem, although Hyp would call me young.

No, just no good grips of wood. Most of today's combat pistols that can, get G-10 grips. Less maintenance, better grip when wet. Last good set of grips came from Herrett and were patterned by Bill Jordan for S&W revolvers.
My guess is that the combustion products of smokeless powder are repellant to skeeters (& liberals)
Speaking of Texas, I've always been fond of this project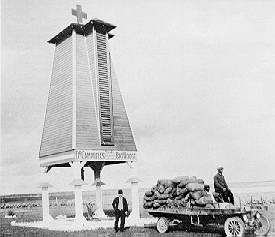 The 1918 bat guano crop from the Mitchell's Lake "Malaria-Eradicating, Guano-Producing Bat Roost" was 4,012 pounds. Once the bat colony was established, the roost averaged two tons a year.

In the mid-1950's, rabies hysteria gripped Texas and bats were taken off the State's protected species list. The end of the bat roost that had once gained the admiration of the world passed without much notice.
Thanks, Eggspurt!
I like this Dr Campbell!
Never knew this was a thing. Texas: land of natural innovation.
That former bat-guano craze is commendable; not today's, which is bat-sh*! crazy.
I guess the center of innovation for bat-human cohabitation is now Wuhan, as evidenced by this patent for a better bat cage:
…and by this patent for quickly stopping bleeding, say after a bat bite:
(via https://twitter.com/Ayjchan/status/1348009031768690690)
Sloppiness results in typos as well as lab leaks.
At Coimbra, bats function as librarians! They live in the library and emerge at night to eat the insects that would otherwise eat the precious ancient codices. The library windows are left open to they can fly out to the river to get water.
The University of Coimbra, btw, is Hogwarts made mortar. JK Rowling wrote the first Harry Potter book at a bookstore in Porto.
They have to cover the beautiful inlaid-wood tables in the library every night to protect them from guano, and sweep it off the floor every morning.
When I was last there, they were worried that the mammalian librarians ( it's a certain species) weren't breeding fast enough.
Much like the larger problem in Europe of other important mammalians not mating fast enough.