Yesterday, 2022-08-17, I had the second of two surgeries to replace cataract-afflicted lenses in my eyes. Assuming all continues to go well, that should take care of that problem all the way to the checkered flag. Here is a video made by an eye surgeon in Austin, Texas showing the complete process of removal of the natural lens and implantation of an intraocular lens to replace it. If you are squeamish, you might want to give this one a pass. The entire process is essentially painless and takes between 15 and 30 minutes; both of mine were toward the low end of this range.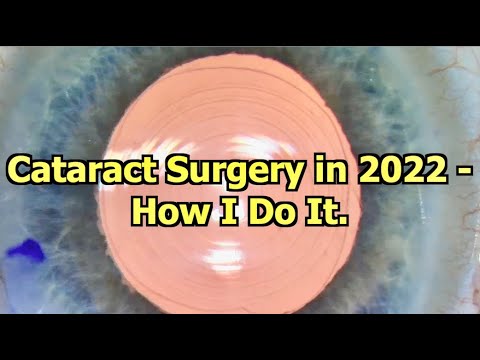 The following animation showing the procedure was produced by Zeiss medical products, who made the microsurgery equipment used in my procedure.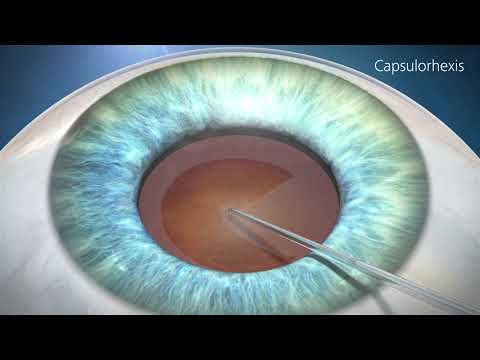 I opted for the basic monofocal lens, which provides sharp vision only at one specified distance, just like the natural lens in people who have lost visual accommodation with age (usually around age 45). The implant was chosen to provide sharp vision at reading/computer screen distance, so I would not need glasses for what I spend most of my time doing, and would require glasses only for driving or outdoor activities. Since I've worn glasses for everything since age 7, this seemed the best tradeoff to me.
In the consultation before the surgeries, the surgeon warned me that in cases of extreme myopia like mine, (I was −11.75 dioptre in one eye and −10.25 in the other before the cataracts developed), it is difficult to achieve a precise correction by the interocular implant, and you may end up off by as much as two dioptres after things settle down over a month after the operation. I went into it knowing this, but there's nothing that can be done about it.
In fact, coming up on a month after the first surgery, that eye has settled at around −1 dioptre myopic, which comes to a focus about two and half metres from the eye. This is inconvenient for reading or computer use, but a CHF 20 pair of generic reading glasses perfectly corrects vision for those activities. The good news is that this gives me vision which, on the old U.S. scale, is around 20/30 without glasses, which is good enough to drive without glasses almost everywhere in the world. I will get driving glasses, of course, because why risk anything less than perfect, but for everyday activities I'll have no need for glasses.
This assumes the situation stays where it is at this writing. The surgeon also said that it is not unusual for the correction to weaken slowly over the six months after the implant, but that it was unlikely in a case like mine that it would go so far as to exceed 20/40 equivalent (the usual criterion for driving without glasses).
I chose a monofocal lens instead of the fancy multifocal kind because the latter inevitably results in reduced contrast, haloes of light, and other crud which is anathema to an amateur astronomer, while by many reports doesn't do a particularly good job of simulating natural accommodation to a variety of distances. I've tried progressive lenses in eyeglasses and have never been satisfied with the results compared to separate driving and reading glasses (which usually cost less together than a single progressive pair), so I wasn't about to have something like that permanently implanted in my eyeball.
Apart from complete removal of the blurriness of cataracts, the most striking thing is the perception of colour. The natural lens doesn't just lose optical quality with age, it also yellows. When the first eye was done, I was immediately startled by the blue of the sky: with the other eye, the sky was the sickly green-yellow colour to which I had been accustomed, but now it was almost a cartoon blue. Over the month between surgeries, I observed numerous stunning differences in colours between the fixed eye and the one with original factory equipment.