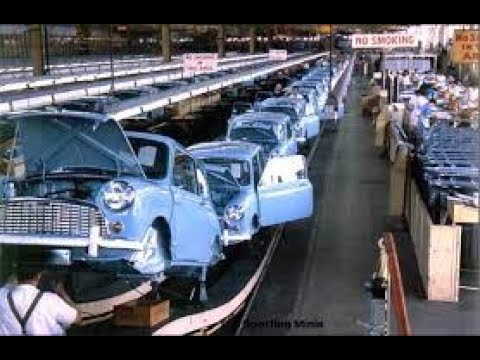 In 1950, Britain, still recovering from World War II and postwar austerity policies and rationing under the Labour government of Clement Attlee, had thirty-eight independent manufacturers of automobiles producing vehicles of which 75% of the cars and 60% of commercial vehicles were exported, accounting for 52% of all automotive exports worldwide. By 2005, the domestic auto industry had completely collapsed, with only a few small specialist firms remaining and all other manufacturing foreign-owned. What happened? Just about everything you can imagine: ill-conceived consolidation, internal battles within merged companies, labour strife and strikes, government "industrial policy" picking losers and emphasising exports over domestic sales, under-investment in new product design and manufacturing efficiency, and complacency in the face of market entry by competition from Japan, with Nissan opening a U.K. factory in 1986.
This video picks up the story with the first ill-conceived and incompetently executed consolidation in the industry, the 1952 merger of Morris and Austin to form the British Motor Corporation (BMC), which went on to absorb Jaguar in 1966 and Leyland Motor in 1968, becoming British Leyland. BMC was a classic case of a company competing with itself while neglecting product development and adapting to a changing domestic and export market.
British Leyland collapsed in 1975 and was partially nationalised by the Harold Wilson Labour government. It was subsequently renamed Rover Group and sold to BMW in 1986. The divested MG Rover Group finally collapsed in 2005, bringing mass market domestic auto manufacturing in Britain to an end.