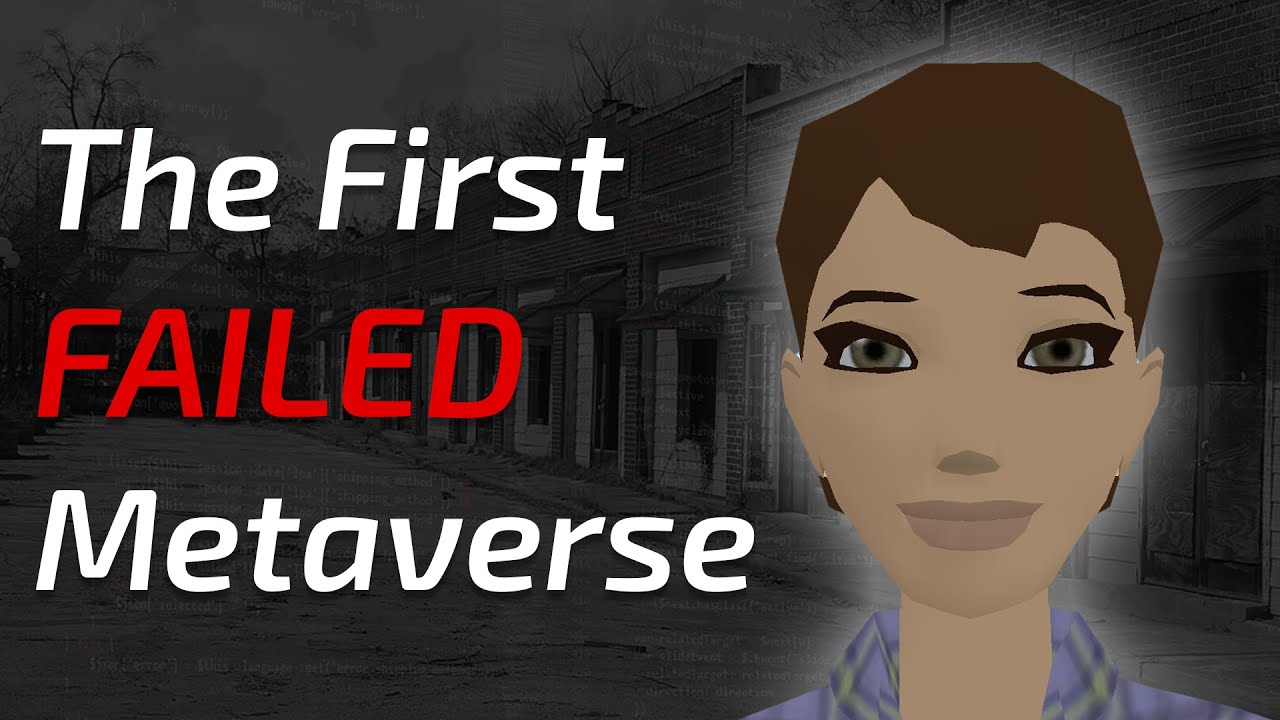 At this writing, it appears that the recent wave of hype about the "metaverse" which was set off by Facebook's announcement in October 2021 that it was renaming the company "Meta" and investing untold billions in building virtual 3D worlds in which customers could interact (see the 2021-10-29 post "Mark Zuckerberg on the Metaverse") is receding. The re-badged "Meta" announced two waves of layoffs in November 2022 and March 2023, totaling more than 20,000 jobs, and proclaimed 2023 as its "Year of Efficiency". The metaverse no longer appears to be the Current Thing, with Meta pivoting to artificial intelligence and algorithmic CEO Mark Zuckerberg saying the company's largest investment would be "advancing AI and building it into every one of our products."
This débâcle was greeted with a sigh of relief by those who had long seen the promise of virtual worlds as the next generation in "user interface" and advocated their development, but dreaded the dystopian Hell a virtual world built by Facebook and bristling with corporate advertising, data mining at the expense of users' privacy, attention span murdering distractions, manipulation of information flow in favour of the slaver agenda, silencing of dissent, and all of the other features of Facebook instantiated in an immersive environment.
Perhaps we shouldn't have worried so much. It had been tried before, and ignominiously failed, albeit on not so operatic a scale. In October 2003, after a protracted development and beta test process, the There virtual world opened to the public. Unlike the Second Life virtual world which opened a few months earlier in June 2003, There offered a stripped down, more cartoon-like environment and limited ability to build in-world. There was an economy with its own currency that could be purchased for US$, but no ability to convert silly money earnings in the virtual world back to government funny money.
The main focus of the company was signing up major brands to have a presence There where they could sell zero-cost pixels with their logos to idiots: Coca-Cola, Nike, and Levi's were among those who bought in. The respect the developers had for the users they expected to make all this an economic success was exemplified by CEO Tom Melcher, who described the typical user as "the woman who is in her 30s, single, really overweight, lives in a small town." He didn't mention the cats.
In June 2004, There laid off many of its people and restructured. In March, 2010, the whole thing shut down.
Meanwhile, Second Life will celebrate its 20th birthday in June 2023. Its focus on user-created objects and environments, powerful scripting facilities allowing construction of autonomous objects and simulations, and an in-world economy which allows buying, selling, paying, and earning with conversion to and from US$ with a floating exchange rate, has attracted a modest (estimated between 800,000 and 900,000) but loyal user base. The company that operates it, Linden Lab, is profitable and continues development of the system. Perhaps at the present stage of development, this modest, open approach, trusting the users to create the content and activities that make the world interesting is more appropriate than the top-down exploitive model attempted by There and Meta.