John Carmack, founder of id Software and developer of games including Doom, Quake, and Wolfenstein 3D, later joined Oculus VR as Chief Technical Officer (CTO) to guide their virtual reality (VR) development and continued to work on virtual reality after Oculus was acquired by Facebook (later Meta) as Consulting CTO.
On 2022-12-16 Carmack resigned from Meta, posting the following statement on an internal Facebook message board. After it was leaked to the press, he made the statement public.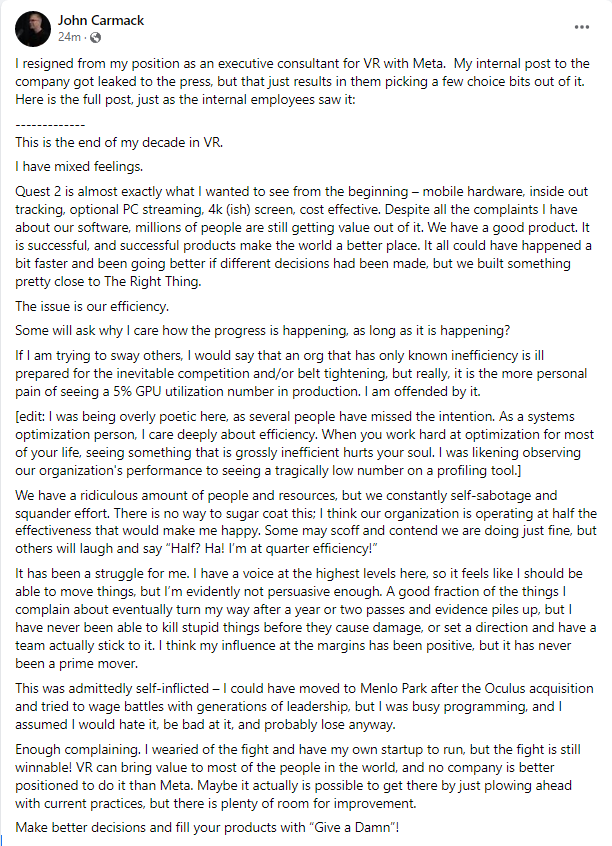 He will now continue to devote much of his time to the topic of artificial general intelligence at his new company, Keen Technologies. After the announcement, he posted on Twitter: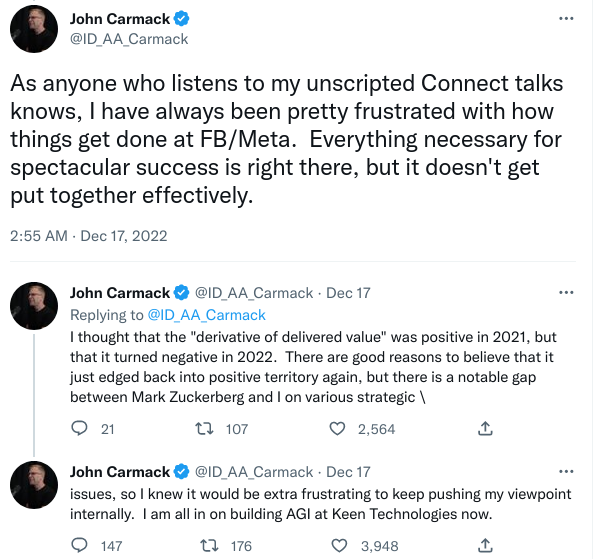 On 2022-08-28 we had a post here with a five hour conversation between John Carmack and Lex Fridman, "John Carmack on Programming, Game Development, the Metaverse, and Artificial Intelligence".