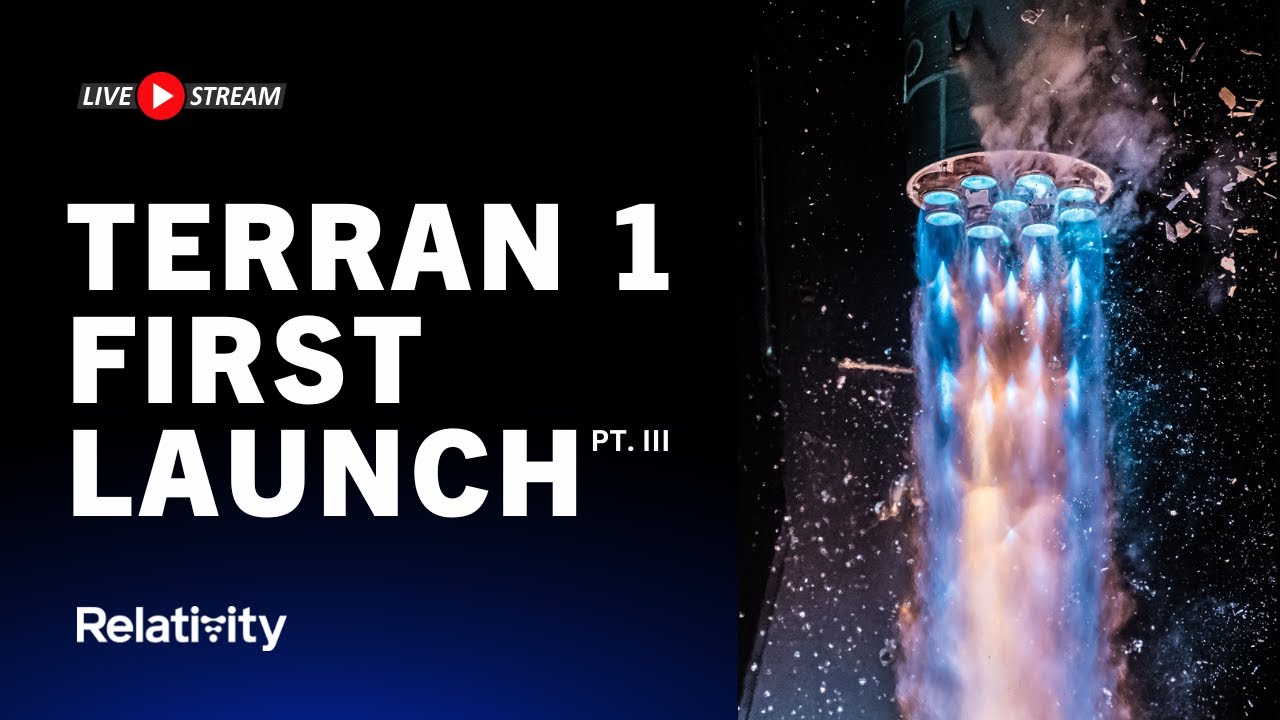 Relativity Space plans the first launch of their Terran 1 small satellite launcher on 2023-03-23 in a three hour launch window between 02:00 and 05:00 UTC (the window opens late in the evening of March 22nd in western hemisphere time zones). The code name for the mission is "Good Luck, Have Fun". As a test launch, no payload is on board other than a 1.5 kg metal ring, which will be placed in a 200×210 km low Earth orbit at 28.5° inclination. For this flight, the rocket is not equipped with a jettisonable payload fairing, and both the fairing and payload will remain attached to the second stage of the rocket if and when it reaches orbit. Launch will be from Space Launch Complex 16 at Cape Canaveral Space Force Station in Florida, the first launch from that site since it was last used for Pershing missile tests in 1988. Weather is forecast as 90% favourable for launch.
Relativity Space and its Terran 1 rocket were described here in a post on 2022-03-31, "Relativity Space—3D Printing an Orbital Launcher". If it successfully reaches orbit, Terran 1 will be the first rocket powered by liquid methane/oxygen engines to do so, beating United Launch Alliance, SpaceX, and Blue Origin to that milestone. Both the rocket and its ten Aeon 1 engines (nine on the first stage, one on the upper stage) are made by additive manufacturing (3D printing), with around 90% of the launcher (by mass) consisting of 3D printed components. The company claims this reduces part count on the vehicle by a factor of 100 compared to conventional construction. Payload capacity is stated as 1250 kg to low inclination low-Earth orbits and 900 kg to Sun-synchronous orbit; as noted, this test mission will carry no payload. The advertised cost per launch is US$ 12 million.
Here is a pre-flight preview from Everyday Astronaut.