Here we go again! Yesterday, 2023-05-03, Federal Reserve chairman Jerome Powell opened his pie hole and proclaimed: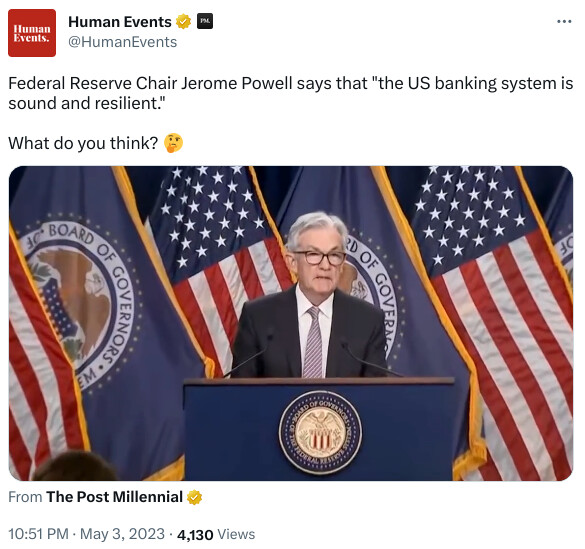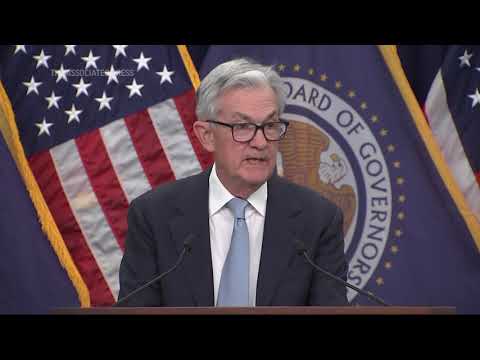 He then announced a 0.25% increase in the Fed's benchmark interest rate to a range of 5–5.25%, the highest since 2007 (after which, the mathematically inclined will note, came 2008).
The regional banks then proceeded to go blooie!, led by PacWest Bancorp ($PACW), whose stock had traded above 26 in early March before taking two vertical hits on the Silicon Valley Bank and First Republic collapses to close at US$ 6.42 on 2023-05-03. But Powell spake after the market close, whereupon $PACW collapsed another 60% almost instantaneously to below 2. It has since recovered to around 4 in pre-market trading, down a mere 36% since yesterday's close. We'll see what happens when the market opens today. PacWest has its headquarters in Beverly Hills, California and paid its executive chairman US$ 4.27 million last year for his financial wisdom and foresight.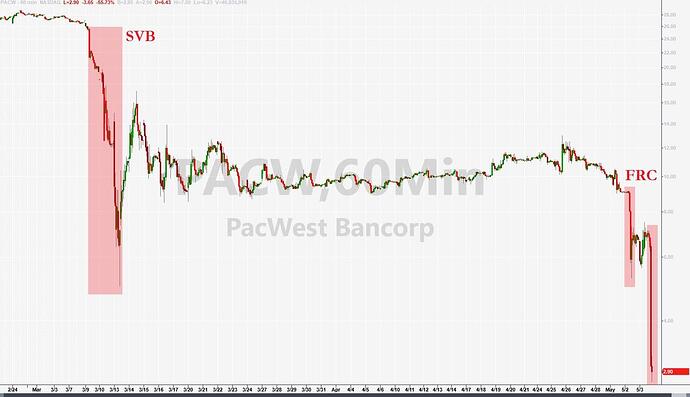 It wasn't alone: all of the regional banks sold off in the aftermarket: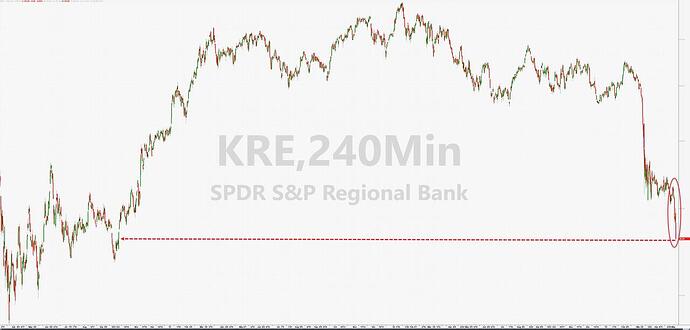 Here's the bank failure scorecard so far.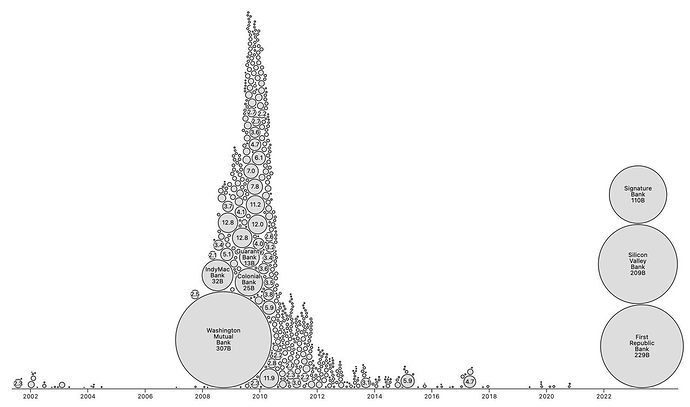 PacWest has US$ 48 billion in assets and US$ 28 billion in deposits, which are probably evaporating like the morning dew on Mercury.
"Sound and resilient".
Update (2023-05-04 15:45 UTC): Trading in PacWest has been halted on and off, with the last quote at US$ 3.32/share, down 49.7% from yesterday's (May 3) close. Western Alliance Bancorporation ($WAL) has joined the party, down 33.9% on the day so far. Western Alliance is headquartered in Phoenix, Arizona, and paid its CEO US$ 4.51 million last year. Trading in its stock has also been halted sporadically during the day.
The SPDR Regional banking ETF ($KRE) is down 5%.