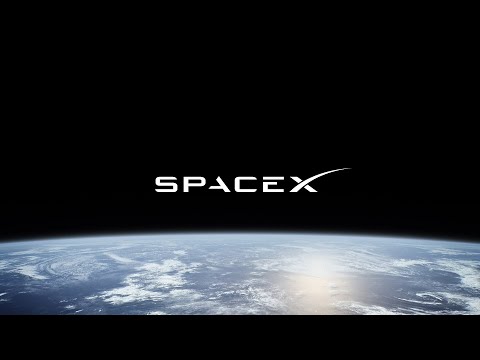 SpaceX plans to launch the ispace HAKUTO-R M1 mission, a private Japanese mission to land on the Moon, on 2022-12-11 at 07:38 UTC, an instantaneous launch window. The launch will also carry NASA's Lunar Flashlight, a 6U CubeSat which will use a laser to search for and characterise exposed deposits of water ice in permanently shadowed craters near the lunar south pole.
This is the second launch campaign for this mission: the first, originally scheduled for 2022-12-01, stood down and rolled the booster back to the hangar for "further inspections of the launch vehicle and data review". Another Falcon 9 mission, the OneWeb 15 launch, was also postponed during the stand-down, launching on 2022-12-08. SpaceX has not revealed the reason for the delays except to state that it involved the launch vehicles.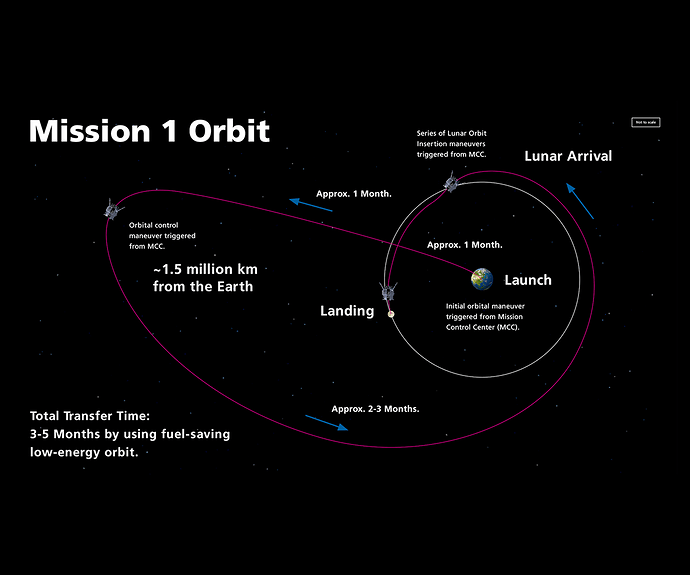 The HAKUTO-R lander will carry the
Emirates Lunar Mission
Rashid
rover to the lunar surface where, if the landing and deployment are successful, it will use two cameras and a
Langmuir probe
to characterise the lunar surface material and the plasma in its vicinity. The Emirates Space Centre has contracted with ispace to land its rover on the Moon. Here is the
Rashid
rover and some of the engineers who built it.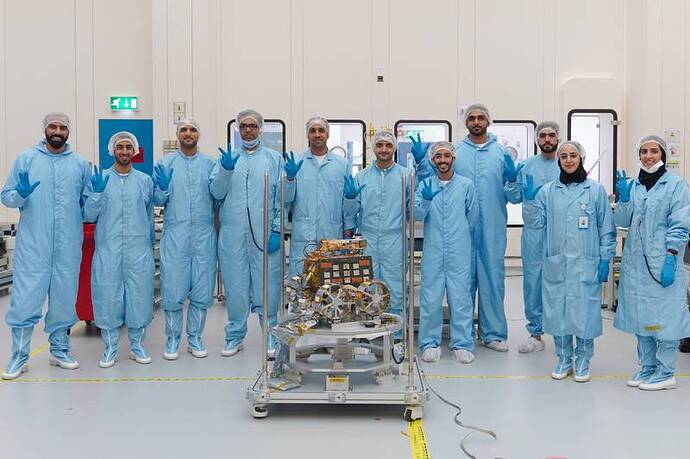 The launch will be from Space Launch Complex 40 at Cape Canaveral Space Force Station in Florida. The first stage booster, B1073, will be making its fifth flight, after a turnaround time of 78 days since its last mission. The first stage booster will return to Cape Canaveral's Landing Zone 2, as the mission profile, which is almost straight up from the launch site, and the low mass of the payload permit a boost-back burn to return to the launch site.