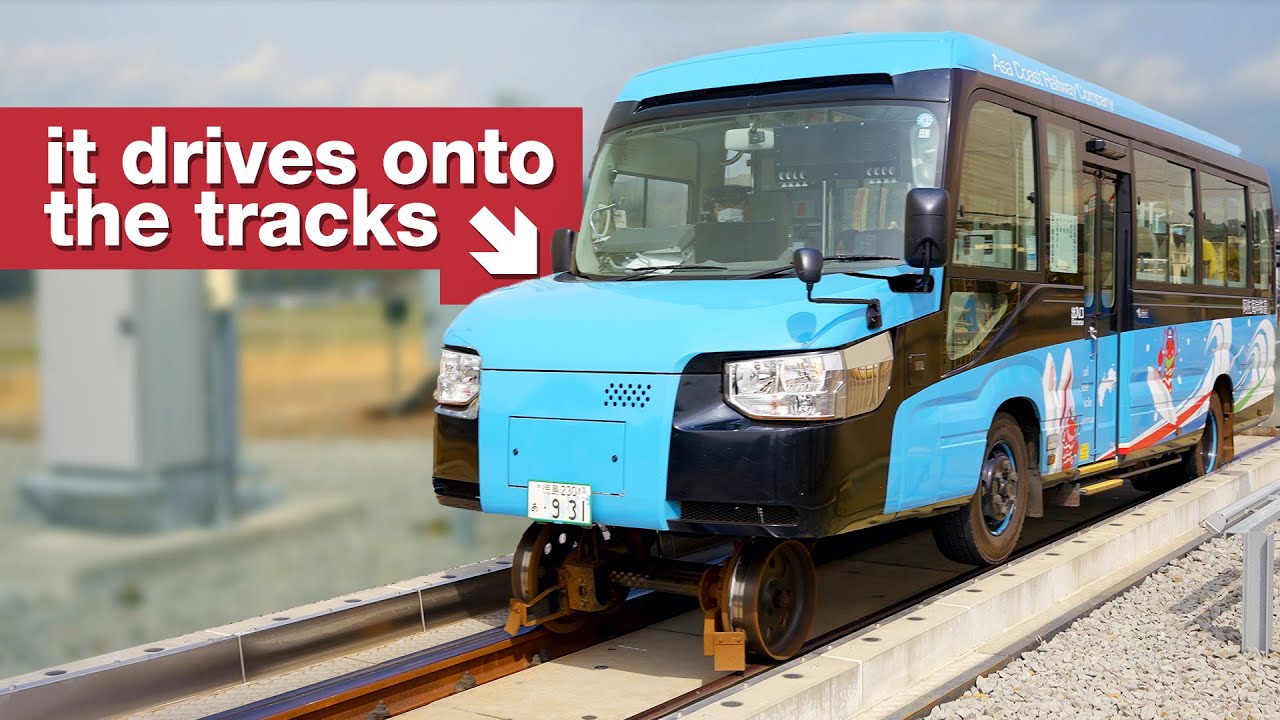 At first glance, this looks like a dumb idea. It's a diesel powered bus that can drive onto a railroad spur, lower flanged steel wheels, then ride the rails to a destination where it hits the streets again. When operating on the rails, power continues to be supplied by the diesel, with the rear tires riding on the rails for traction. The driver still has to accelerate and brake, but doesn't have to steer while on the tracks. Because everything in Japan must be properly licensed, the operator must be certified both as a bus driver and railroad engineer.
At second glance, it looks like a dumb idea. The main reason for building this appears to be to give the existing railway track something to do after the train service was discontinued, attract that sliver of the tourist market eager to ride in a bus/train, and sell merchandise, including stuffed plush versions of the vehicle.
At third glance, it looks like a dumb idea.