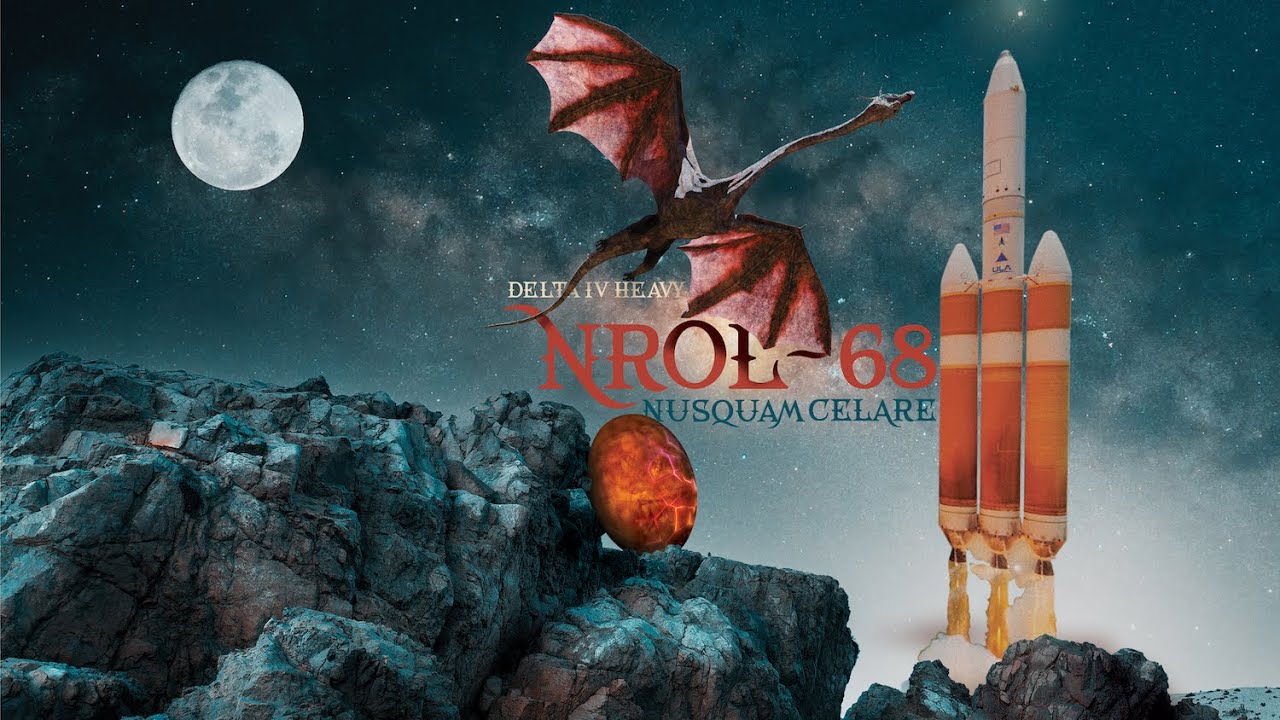 United Launch Alliance (ULA) plans to launch a Delta IV Heavy rocket carrying the NROL-68 payload for the U.S. National Reconnaissance Office (NRO). Launch is scheduled for 07:25 UTC on 2023-06-22 from Space Launch Complex 37 at Cape Canaveral Space Force Base in Florida. This will be the penultimate Delta IV Heavy to launch; one more Heavy is scheduled to fly an NRO payload in 2024 before the launcher is retired in favour of ULA's Vulcan Centaur rocket, which has been in development since 2014.
As is usual for an NRO mission, the payload and operational orbit have not been disclosed, but based upon the use of the Delta IV Heavy and launch azimuth inferred from the announced safety exclusion zone downrange, it is suspected to be an Orion/Mentor geostationary signals intelligence satellite. These satellites have mass estimated around 5.2 tonnes and a main antenna that unfurls to a diameter in excess of 100 metres. Targets are believed to be fixed microwave links, cellular telephones, paging signals, and VHF radio communications. Earlier satellites in the series have been positioned to intercept communications within China, Pakistan, and Afghanistan and to snoop on the Thuraya network.
Amazingly, this is the first ULA launch of 2023. So far this year, SpaceX has launched 42 Falcon 9 and Falcon Heavy missions, 40 of which were re-flights of first stage boosters. Arianespace has also launched only one mission so far in 2023, JUICE on 2023-04-14.
Weather is forecast as 75% favourable for launch.
Here is a pre-flight preview from Everyday Astronaut . See the post here on 2022-09-24, "United Launch Alliance Delta IV Heavy/NROL-91 Launch" for a video preview of the fireball launch spectacle of "the most metal rocket ever". Hey, for US$ 440 million a pop, taxpayers deserve a good show!