Protons, once thought to be indivisible dense bits of matter, have been shown by experiments that scatter electrons off them at high energy, to have a fantastically complex internal structure in which quarks and gluons are continuously being created and annihilated while interacting at near the speed of light. Indeed, around 90% of the mass of the proton is due to the relativistic increase in momentum of these internal components.
Now, a computer visualisation created by Jefferson Lab and MIT shows a representation of this internal structure as measured by electron scattering as two parameters, Q and x are varied. Q can be thought of as equivalent to the spatial resolution of a camera while x is its shutter speed. As Q is increased, the proton is seen increasingly as a pancake due to Lorentz contraction measured in the reference frame of the electron. Here is the full animation showing the effects of varying these parameters.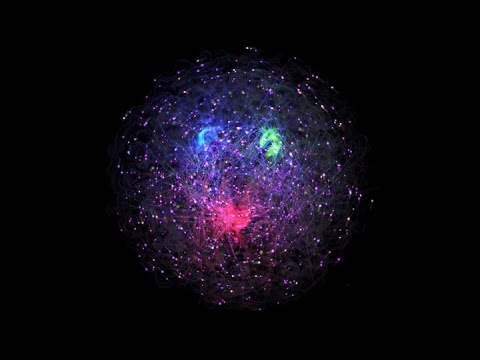 An MIT News article, " 'Visualizing the Proton' through animation and film" describes the project and animation.