Done in because his suit jacket was too tight!
More than 75% of consumers like mask & vaccine requirements - so everyone masked is the game-theoretic optimum (data from KPMG, Feb '22).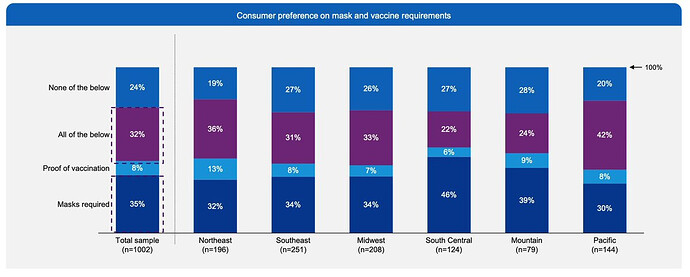 Are those short skirts Sharia-compliant?
Oh yeah, the women put on what look like parachute pants under them. At least that is the style in those countries where having to wear the Hefty bag isn't mandated. Iran is big into this look.
Children at a school in Alaska were left with burning throats after they were served a hazardous chemical sealant instead of their usual portion of milk during breakfast this week.

Shortly after breakfast was served in the cafeteria Tuesday at the Sit Eeti Shaanax Glacier Valley Elementary School in Juneau, which is hosting a summer day-care program, "students complained of the milk tasting bad and burning their mouth/throat," the Juneau School District said in a statement Wednesday.

When employees checked the milk container and label, "it was found that the 'milk' served was actually "a slightly scented liquid floor sealant resembling milk." Staff immediately directed students to stop consuming the substance and removed it, an updated statement Thursday added.
Has anybody in DC heard of supply and demand?
Yes, you supply them with the money necessary to live the life of luxury that the Politicians demand.